CORPORATE ACTION: Amazon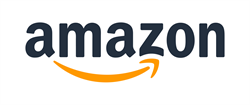 Amazon launched two new Fulfillment by Amazon programs created to help third-party merchants to resell products returned by customers or overstock inventory. The programs are also designed to reduce waste and give more products a "second life". FBA Liquidations allows sellers to use the online retailer's wholesale liquidation partners and technology to recover potential losses on returned and overstock inventories. FBA Grade and Resell lets sellers list returned products on Amazon as "used" items.
[Image Credit: © Amazon]
CORPORATE ACTION: Henkel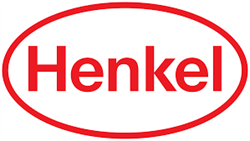 Henkel Packaging and Consumer Goods announced the Sustainability Days 2021, a knowledge transfer and networking forum for the packaging and consumer goods industries. The event will be held on November 16-18 and will be an expanded version of the Sustainability Forum held in 2020, with a focus on trends in the personal hygiene segment.
[Image Credit: © Henkel]
CORPORATE ACTION: Other

SC Johnson has received the 2021 Sustainable Development Model Enterprise award from the China Finance Summit. The company won the honor for its "outstanding performance" in six areas, including innovation, responsibility, influence, and foresight. Some of the company's sustainability-related achievements in China include establishing a plastic recycling infrastructure and helping educate 50,000 primary and middle school students on environmental protection and STEM-related subjects.
[Image Credit: © SC Johnson]
CAMPAIGNS, COMMITMENTS & NGOs

The UN Principles for Responsible Investment published the "Investor Engagement Guides", a collection of advice and tips for investors on how to engage with companies regarding plastic waste and pollution. Experts from the Ellen MacArthur Foundation contributed to the guidelines, which are expected to increase pressure on companies to adopt circular economy principles, adopt time-bound targets, and provide transparent updates on their progress in adopting a circular economy for plastic.
[Image Credit: © Ellen MacArthur Foundation]
ALLIANCES, PARTNERSHIPS & JVs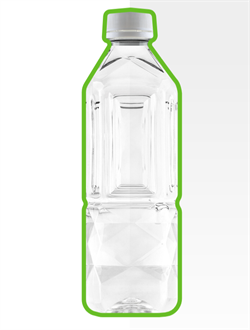 The American Beverage Association and Ohio Beverage Association, in cooperation with Closed Loop Partners, revealed that Every Bottle Back initiative will invest $5 million in plastics recycling and rPET manufacturer Evergreen. The investment will be part of Evergreen's $22 million program expected to expand the recycling company's operations and double its production capacity by 2022. The expansion project will help Evergreen acquire the capability to process recycled PET into food-grade recycled rPET pellets used in manufacture of new bottles.
[Image Credit: © The American Beverage Association ]

PureCycle Technologies, Inc. and Gulfspan Industrial, LLC have entered into a strategic partnership to build a facility in Beaumont, Texas, for manufacturing modular processing lines. The increased capacity of Gulfspan will aid PureCycle to expand its capability to recycle polypropylene (PP) into "ultra-pure, sustainable" plastic resin. The alliance will also "centralize and streamline" PureCycle's module construction process.
[Image Credit: © PureCycle Technologies, Inc. ]
CONSUMER & PUBLIC OPINION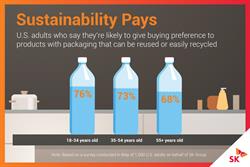 In the US, 72% of adults said they prefer products that use easy-to-recycle or reusable packaging. Results of SK Group's survey of 1,500 adults in May 2021 revealed 42% admitted they did not know that some recyclable containers cannot be recycled unless their labelling and other packaging materials are first removed. Other key findings of the survey include 38% believe they are fully confident they are recycling correctly at home and 90% said school-age children should be taught to recycle responsibly.
[Image Credit: © SK Group]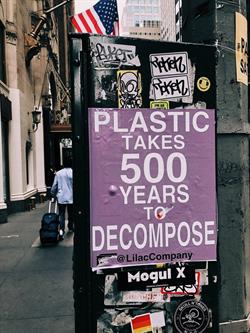 The U.S. Senate's proposed Bipartisan Infrastructure Plan includes historic increases in federal funding for recycling infrastructure. This is a significant development for the consumer packaged goods industry's efforts to promote recycling. Results of a Consumer Brands/Ipsos survey of 1,530 American adults revealed a growing public support for environmental protection and recycling. Findings of the survey include 53% of respondents consider themselves environmentalists, while 80% said they are concerned about the environment. Also, 84% cited specific concern over plastic and packaging waste.
[Image Credit: © Jon Tyson]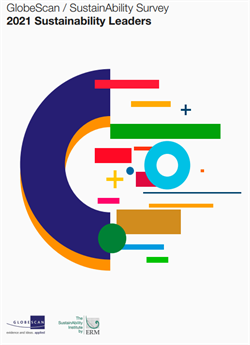 GlobeScan and The SustainAbility Institute by ERM's "2021 Sustainability Leaders" report revealed that global sustainability experts believe the COVID-19 pandemic will help draw attention to the world's environmental challenges. Other key findings of the survey include the decline in proportion of sustainability professionals who believe the pandemic will hamper sustainability initiatives from 49% in 2020 to 24% in 2021. Also, experts rate most sustainability challenges as increasingly urgent.
[Image Credit: © GlobeScan / SustainAbility Institute]
POLICY, REGULATION & LEGAL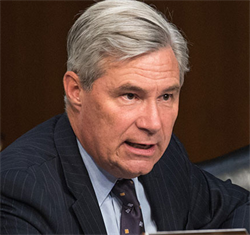 U.S. Senator Sheldon Whitehouse (D-RI) has filed a legislative bill to create an incentive program to recycle plastic and to help stop plastic pollution. Provisions of the Rewarding Efforts to Decrease Unrecycled Contaminants in Ecosystems (REDUCE) Act include a 20-cent per pound fee on the sale of virgin plastic for single-use products. Whitehouse envisions the fee would level the competition between recycled plastics and virgin plastics, as well as ensure that the plastics industry is accountable for adverse effects on the climate, oceans, and low-income communities. Also, the bill would create a Plastic Waste Reduction Fund from the virgin plastic fee.
[Image Credit: © Sheldon Whitehouse]
INNOVATION & TECHNOLOGY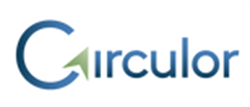 Circulor said it has partnered with energy company TotalEnergies and chemical plastic recycler Recycling Technologies to develop a blockchain-enabled traceability technology for plastics that are hard to recycle. Circulor and its partners hope the proposed Project TRACKCYCLE traceability solution will integrate blockchain technology into the high-tech recycling value chain. Blockchain technology is expected to help bring about a "fully traceable and accurately labelled record of recycled materials".
[Image Credit: © Circulor ]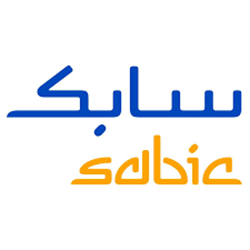 SABIC said it has launched the company's certified circular polycarbonate (PC) resin and blends manufactured from upcycled post-consumer mixed plastic. The company also revealed that the certified circular PC can help reduce carbon footprint by up to 23%, compared with its current version. The certified circular PC is part of the company's TRUCIRCLE portfolio of circular solutions and is manufactured by upcycling post-consumer mixed plastic otherwise set for incineration or landfill.
[Image Credit: © SABIC ]
EMERGING IDEAS, THEMES & TRENDS

Software company Provenance has launched the "Provenance Framework," a free digital rulebook designed to help businesses make verified claims regarding their social responsibility and sustainability achievements. The online book is version 2.0 of the company's "Proof Point" framework, which won a €1M prize for the company from the European Commission in 2020. The website allows companies to access many features, including examining over 50 impact claims they might want to make covering five focus areas: climate, communities, nature, waste, and workers; and understanding the required criteria for making such claims.
[Image Credit: © Provenance ]
OTHER NEWS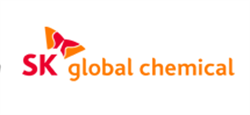 SK Group subsidiary, SK global chemical Co. Ltd., purchased $56.5 million worth of new treasury common shares of Loop Industries, a clean technology company working to speed up a circular plastics economy. The purchase deal allowed SKGC to acquire 10% of Loop's common shares. Also, the deal is expected to allow a faster commercialization of Loop's technology across Asia and supply global CPG companies with virgin-quality PET resin and polyester fiber from 100% recycled material.
[Image Credit: © SK global chemical Co. Ltd.]