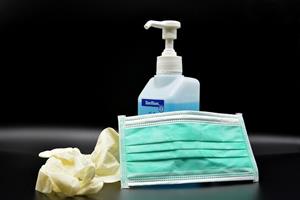 A series of recent changes are rolling back limitations on single-use plastic, especially for plastic bags.
The UK
suspended the plastic bag charge for online deliveries
,
Maine voted to delay its bag ban
, as did
New York State
. Some authorities are even moving to ban reusable bags –
Massachusetts banned reusable bags during the outbreak
and ordered retail stores to use single-use paper or plastic bags and
New Hampshire issued a similar emergency order.
Various fast food and retail chains, such as
Starbucks
, have banned the use of reusable cups and food containers. The
WSJ
reports that some recycling programs are being suspended because of concerns about the virus spreading and asks whether some of these "temporary" changes could be lasting.
Some analysts even expect an uptick in the demand for plastic.
Wood Mackenzie
, for example, says that tighter packaging regulations in China to deal with coronavirus will likely increase demand for plastic flexible packaging.
These changes are driven by concerns that non-reusable products are safer and could limit spread of the virus. However, there is as yet
little evidence
to support this view.
A little digging suggests many of these changes are the result of an opportunistic and coordinated effort by the plastics industry to use the coronavirus crisis as a pretext to hold back limitations on plastic use.
On February 28 in a post, the
Competitive Enterprise Institute asked
"
Whether reusable bags could become a significant carrier of the coronavirus remains to be seen, but there are good reasons to fear they will harbor other equally dangerous bacteria and viruses transmitted from carrying meat and produce. Coronavirus aside, we know for sure that pathogens like E. coli are serious and can be deadly".
On March 12, in a piece called "
Greening Our Way to Infection'
in City Journal, John Tierney said
"…reusable tote bags can sustain the Covid-19 and flu viruses—and spread the viruses throughout the store."
On March 25, an article in
Plastics Today
said
"…plastic retail bags have been determined to be an important tool in helping to stop the spread of COVID-19."
Additional useful coverage on this is in
Mother Jones
and
The Guardian
.
While concerns about the coronavirus look likely to provide a reprieve for manufacturers of some plastic items, our sense is that gains will be temporary. Consumers remain angry about plastics. They'll accept greater use of disposable items for a while, but their preference for more sustainable and non-plastic items will endure long after coronavirus is beat.
[Image Credit: © KlausHausmann ]